.
UNE and Northern Tablelands
Astronomical Society
UNENTAS
---
Chris Wyatt's photos from the Walcha skies
Copyright ©2009. All rights reserved.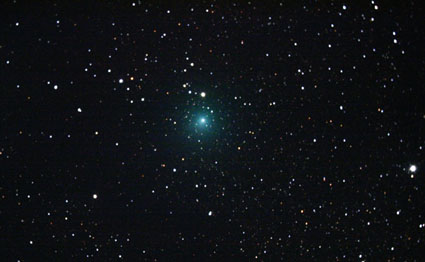 Comet C/2008 Q3 Garradd which is gracing our skies of late.
This comet went into Outburst (rapid brightening).
It is still within reach of Binoculars in a dark sky location.
It is moving quite rapidly from night to night. (May 2009)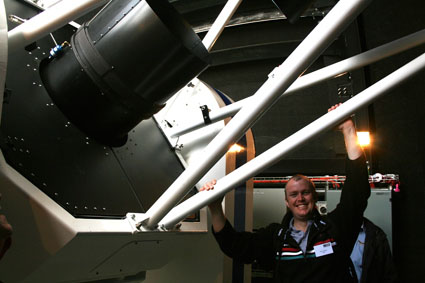 SkyMapper Opening at Siding Spring, Coonabarabran, on the 25th May 2009,
which I was fortunate enough to attend!


C/2006 P1 McNaught
Photo taken on the 20th January 2007.

Taken with a Minolta Maxxum 7000 AF SLR camera,28mm @ f/4.0

.
Comet NEAT ( C/2001 Q4 )
Taken with 300mm lens at f/5.6 piggybacked on Celestron Ultima 8" PEC
.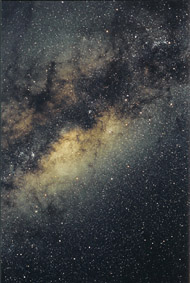 Galactic Centre

The Vixen SCP is a star trail image around the South Celestial Pole, taken
from Walcha, with Walcha Central School's 8" f/4 Vixen reflector in the
foreground.


The Zodiacal Light image was taken from Walcha - these are sunlight
reflecting off scattered particles in the earths orbital plane.

Comet C/2007 W1 Boattini - taken from Walcha on the 7th
June 2008. 3 min piggybacked exposure through Sigma 300mm lens @ f/5.6
and guided with 8" Celestron Ultima PEC
---
.